About Park Co., REALTORS®
OUR MISSION
PARK CO., REALTORS® brings life, energy and excitement to the community we love and call home!
---
OUR VISION
As the region's #1 real estate company, PARK CO., REALTORS® is a driving force behind attracting and connecting people.
For 60 years, PARK CO., REALTORS® has made our clients top priority. Our goal is to take care of our clients, not only during the purchase or sale of a home, but after the sale. We take great pride in the fact that over 80% of our business comes from previous clients, referrals from previous clients, and community activities.
Our entire team of real estate professionals is dedicated to providing excellent service and with the support of our Client Services Team they are able to focus on their clients. From administrative work to marketing to closing, we are here every step of the way to handle each detail and ensure a smooth and stress-free real estate experience.
---
NO ADDITIONAL FEES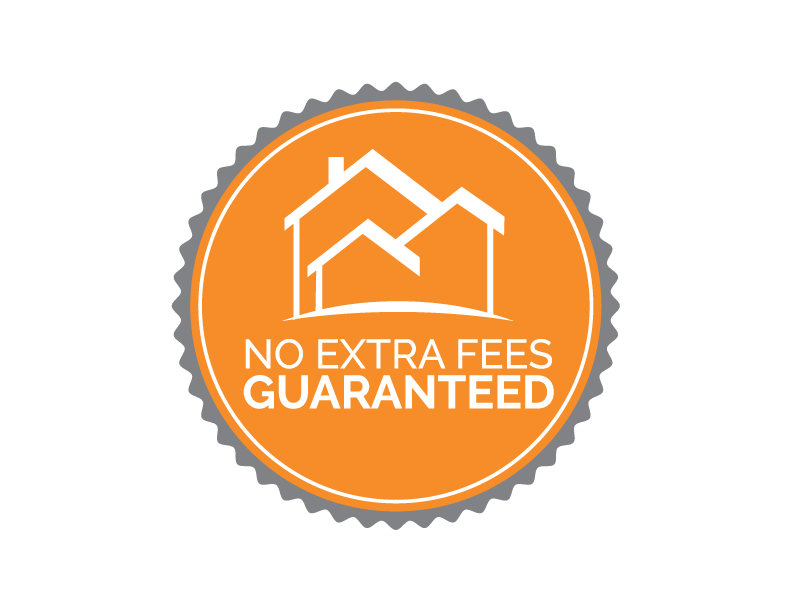 PARK CO., REALTORS® does not charge administration or transaction coordination fees to our sellers or buyers. All of our services for sellers are provided within our brokerage commission at no additional charge. For buyers, we do not charge any fees for signing up with us as a buyer and a buyer's agents commission in generally paid from the seller's proceeds.
---
OUR HISTORY
PARK CO., REALTORS® was organized on January 17, 1956 as Island Park Associates, Inc.
In 1982, PARK CO., REALTORS® joined Better Homes and Gardens Real Estate Service which was later acquired by GMAC Home Services. As they grew, the company developed their own systems for real estate services and no longer needed to rely on support from a franchise. In June 2005, PARK CO., REALTORS® once again became an independent residential real estate company.
In 2002, PARK CO., REALTORS® opened a location in West Acres Shopping Center in Fargo. The Home Information Kiosk was staffed during mall hours and offered customers a convenient location to look at homes and discuss their real estate needs. In 2017, the Home Information Koisk was remodeled and renamed Park West Kiosk.
In 2005, PARK CO., REALTORS® expanded once again to add mortgage services. While they encourage buyers to find the lender that best fits their needs, Park Mortgage located at 4170 41st Ave Ste 102, Fargo offers clients the convenience of one-stop shopping from a company they know and trust.
In 2015, PARK CO., REALTORS® expanded again with the addition of Park Co. Commercial for commercial real estate needs, located at 4170 41st Ave Ste 102, Fargo.
Since 1991, PARK CO., REALTORS® has been the number one residential real estate company in Fargo, Moorhead, and surrounding area. In a market of more than 60 companies, PARK CO., REALTORS continues to work with more home buyers and sellers than any other company in the area.
PARK CO., REALTORS® is interwoven in the history of Fargo. Our corporate office at 4170 41st Ave Ste 102, Fargo provides access to all major roadway arteries. We support a community that has supported us for over 60 years. It is because of this strong tie to the area that PARK CO., REALTORS® has sustained and will continue to grow as the right people for the right move.
---
THE POWER OF PARK
RECOGNIZED AS A LEADER, LOCALLY AND NATIONALLY, IN THE BUSINESS, AND REAL ESTATE COMMUNITY.
PARK CO., REALTORS® has maintained the #1 market share for over 27 years.
In 2019, 2018, 2017, 2016, 2015, 2014, 2013, and 2012, PARK CO., REALTORS® was named to the Largest Independents List by REAL Trends.
In 2019, 2018, 2017, and 2016, PARK CO., REALTORS® was named to the Top 100 Leading Real Estate Companies of the World Affiliates by REAL Trends.
In 2019, PARK CO., REALTORS® was named on the Up and Comers List by REAL Trends.
In 2019, 2018, 2017, & 2016 PARK CO., REALTORS® was voted The Best Real Estate Company by LocalsLoveUs.com
In 2017, PARK CO., REALTORS® was named the #1 real estate company in North Dakota by REAL Trends 500 Market Leaders.
In 2017, 2014, & 2012, PARK CO., REALTORS® was selected as a finalist for the Fargo Moorhead West Fargo Chamber of Commerce Business of the Year Award.
In 2019 & 2018, PARK CO., REALTORS® was named by RISMedia as a "Top 1,000 Power Broker Firm!"
In 2017, 2016, & 2015, PARK CO., REALTORS® was voted Best Real Estate Company by Design and Living Magazine readers.
In 2016, PARK CO., REALTORS® was named one of the Top 50 Most Generous Companies by the United Way of Cass Clay.
In 2016, PARK CO., REALTORS® was awarded the All Star Award by Constant Contact for high customer engagement.
In 2015, 2014, 2013, 2012, and 2011, PARK CO., REALTORS® was voted the Best Real Estate Company in the Best of the Red River Valley presented by The Forum.
In 2013 & 2012, ParkCompany.com was ranked the #1 real estate website in the country in the Real Estate Online Performance Rankings by REAL Trends.
In 2012, PARK CO., REALTORS® was ranked as one of the Top Firms Ranked by Closed Transactions Per Office by REAL Trends.
In 2012, PARK CO., REALTORS® was named to the Top Five-Year Movers list by REAL Trends.
Since 1998, the company has been named several times as a RIS Media Power Broker and to the REAL Trends 500 list, an annual research report identifying the country's top 500 largest and most successful residential firms.
The Cartus Broker Network has awarded PARK CO., REALTORS® the Five Star Award for 7 consecutive years for meeting or exceeding outgoing broker-to-broker referral closing objectives.
---
LOCAL, STATE, & NATIONAL LEADERSHIP
One in five PARK CO., REALTORS® agents is involved in at least one leadership position.
FMAAR (Fargo Moorhead Area Association of REALTORS®) | Local Involvement
NDAR (North Dakota Association of REALTORS®) | State Involvement
MAR (Minnesota Association of REALTORS®) | State Involvement
Dave Lanpher | Strategic Thinking Committee Member | Finance Committee Member
Willy Jacobson | MAR Professional Standards Committee
NAR (National Association of REALTORS®) | National Involvement
Ben Schroeder | Data Strategies Committee Member
Dave Lanpher | Real Property Valuation Committee Member
Dewey Uhlir | NAR Region 8 Vice President Elect | Stat & Local Issues Policy Committee
Testimonials
" Great! Happened faster than expected!!! "
- Lori Kincer
" Karen put pressure on the buyer at the right time, which allowed us to finally close on the house. "
- Blake Naber
" Karen Skjold was the most amazing fit with us and our personalities, telling it like it is and how to get the best results. She was more knowledgeable than I would expect a realtor to be on all aspects of our selling and buying, fixes and necessary processes. We highly recommend her to anyone considering buying or selling. Karen the realtor, as my daughter has called her is a part of our family now, whether she wants to be or not. "
- Jill Bolken
" I will consider Karen a friend forever. She was very helpful and went the extra mile to make sure the closing went smoothly. She made sure I was prepared so there would not be any delays. I will certainly be recommending her if any of my friends will be looking to buy or sell in the future. "
- Teri Steckroat
" I contacted Karen on a Wednesday morning to look at a home that was just listed. We looked at that home at 12:30 pm that same day and also put an offer on that home. She made arrangements for me to meet with Audrey at Park Co. Mortgage to get the process in motion that day also. Unfortunately, I did not get that home. I contacted her about a week later about a FSBO home and we went to look to look at that home. I made an offer on that home and it was accepted! Karen went above and beyond in working with me and getting me into the perfect home!! Great experience with Karen! "
- Vickie Nordmeyer
" I previously worked with Karen when purchasing a home in 2013, then again to sell in 2015. I had great success and she helped me tremendously throughout both. I knew without a doubt she would be my go-to person to buy my new home. "
- Celeste Weber
" Karen was very professional, helpful, timely, sincere and reliable. We enjoyed working with her! "
- Allen and Sharon Rasmussen
" Karen did a fantastic job helping us find our very first home. She was great right from the start. We called her one morning and that evening we were meeting with her till very late starting the process! We were so excited to know we could look at houses the very next day. She was awesome at showing us many different types of houses and trying to meet our expectations as much as possible! We had a problem with an inspection during our house search that stopped us from buying that particular house, but Karen was right there to help us start our search over again! She spent hours with us on Memorial Day and helped us find our dream home. She was always just a text or phone call away. She made the process so easy and we can't thank her enough. Karen did a fantastic job and I will definitely recommend her to friends and family and when we decide to buy again we will be calling Karen! "
- Kaitlin Nation
" Karen went above and beyond our expectations. With every bump in the road, she had a positive outlook to help guide us through the process. "
- Lindsey Miller
" Karen stayed with us through difficult condo sales period. Never wavered, kept positive. "
- Gordon Olson
" Karen Skjold has been my realtor through my buying and selling experience and has been absolutely FANTASTIC! She has smoothed out all the minor bumps that have occurred and has gone the extra mile every day to get me what I have been needing. Would highly recommend her to anyone I know wanting to buy/sell a home. "
- Olivia Hance
" Karen is awesome! With her help we made very good money. "
- Blake Naber
" Karen Skjold has been fantastic—we meshed extremely well. She listened to me, understood my needs, and answered all my questions (first time homebuyer at age 55–I knew a lot of things, but occasionally was clueless about certain things—she was great at explaining, and not making me feel dumb). She's also very knowledgeable about remodel/upkeep projects—what all is entailed and costs, plus is able to recommend contractors or stores/companies. "
- Allison Koster
" Karen tried with everything she had to find my perfect first time house, she made sure I was very well educated about my options before any decision was made! Karen mde me feel like I was more than just a typical client. "
- Bailey Uleberg
" Karen and Audrey are great to work with. "
- Alex Kludt
" Great Experience. Looked at many properties until I found the perfect one. Closing went without a flaw. "
- Shirley Winters
" Karen was incredible, she is genuine, sincere and edficient "
- Iyad Alkhouri
" Karen was patient with helping me to find my 1st real home and helping me with every step along the way! "
- Jenna Hochstein
" Simple and easy, My first offer fell through and I was able to get back on the market at get a better offer. "
- Daniel Herrera
" Karen was always friendly, informative, and supportive. We say several homes and Karen always encouraged us to wait for the right one, it was not about the sale for her, it was about finding us the perfect home. "
- Morgan Svingen
" Felt comfortable, she was on my side. "
- Bill Schuler
" Very happy with or realtor Karen Skjold, we were all over the place with what type of home we wanted and Karen worked with us the whole time to find the right home for us. "
- Mike Himmerick
" Karen is great to work with! Honest, tries to find the best fit in real estate, and goes the extra mile! "
- Rodney and Jeanne Keller
" She tells you she loves her job during the first meeting, and after that she shows you she loves her job. Karen is a great realtor, even if she forgets to communicate sometimes (she's a busy lady, its bound to happen!). She really helped us understand what was going on through the whole process, which was awesome since this is our first house! "
- Jennifer Kern
" Karen is absolutely the best. She helped us both buy then sell our home in Fargo. So easy to deal with and someone we trusted and became friends with. We moved th TN or we wouldn't hesitate to work with her again. We sold our home in Fargo in 24 hrs. Wow. Very happy working with her. "
- Carol Miller Schaefer
" Thanks! "
- Blake Naber
" Karen did a great job! You can tell that she loves what she does and she truly does go above and beyond for her clients. Karen was very accessible - always returning calls on a timely basis. She was a calm, reassuring voice during a stressful time with our loan approval process, and during this COVID-19 pandemic. Karen is very knowledgeable and offered many helpful suggestions regarding our new home, and also gave us recommendations re carpet cleaners and movers. We were very lucky to have her as our realtor! "
- RaeAnn and Kristen Johnson
" The people who work there are helpful and very generous! I'm really appreciative of the help I got and the home I have! Thank you guys for all your help! "
- Neima Getachew
" I can't express how thankful we are to have chosen Karen to help us sell our property. She was a professional every step of the way. We had some challenges throughout our closing process but I never worried about whether they would be handled or not due to Karen's involvement in the process and her keeping me up to date. If anyone thinks about trying to sell a house on their own or going with another realtor, they should include Karen in their realtor interview process before making a decision. The value she brought to the entire process was worth more than a sack of shiny gold coins to me and my family. "
- Kerry Taylor
" Karen is seriously the best! She helped us buy and sell our first home. She made us laugh often and helped us feel confident in each step of the process. Karen is a realtor who genuinely cares for her clients. We are so glad to have worked with her! "
- Sam Hedberg
" Karen is the best She tells it how it is "
- Peter Bolken
Previous
Next